Livraison Gratuite ! - La livraison gratuite à partir de 200€ d'achat sur notre boutique en ligne.
1850 Liqueurs
Made in traditional manner, the 1850 range of liqueurs are between 18% vol. and 25% vol., ideal as an aperitif or digestive.
The 1850 liqueur also adds softness and a top quality aroma when used in a cocktail.
The Range
Raspberry – 25%vol. Strawberry – 25%vol.
Morello Cherry – 25%vol.Blackberry – 25%vol.
Bilberry – 25%vol. Sloe – 25%vol.
Mirabelle Plum- 25%vol. Williams Pear- 25%vol.
Peach – 18%vol.Chestnut – 18%vol.
Walnut- 25%vol. Gingerbread – 18%vol.
Fir – 25%vol.Blackcurrant cream – 16%vol.
Gingerbread
Signature by Lehmann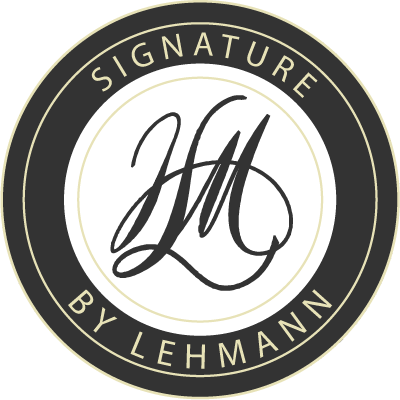 Gingerbread Liqueur
Signature by Lehmann
Because each gift is unique, each moment shared is precious, the Lehmann Distillery, with its savoir-faire going back to 1850, has created for you an original collection with the art of giving in mind.
There is a tradition in Alsace of baking good things for the Festive Season; little by little the delicious smell of gingerbread, traditional cakes and biscuits invades the bakeries, cakeshops, and very quickly, the Christmas markets too.
We wanted to preserve these mouth-watering and festive aromas in order to prolong the enjoyment of Christmas throughout the year. That's why we have created for you the Gingerbread liqueur.
This liqueur is ideal to serve throughout a meal from the aperitif to the digestive.
Some examples:
Champagne with gingerbread liqueur
Duck cutlet with gingerbread sauce
Orange Supreme with cardamon and gingerbread liqueur
Café gourmand (coffee served with an assortment of desserts) accompanied by a gingerbread liqueur
Let these aromas inspire you to create your own recipes.
Great liqueurs
Made in traditional manner, the great liqueurs are between 30 % vol. and 45% vol.
For the gourmets, the curious and those who love all that is exotic, these Great Liqueurs have been created for you to add zest to your aperitifs or cocktails – though they can also be drunk after a meal.
The range
Great Ginger Liqueur 45% vol.
With its amber highlights is characterized by a balance of strength and smoothness. Together with the potency of the ginger, there is a seductive spicy lemony scent which gives this elixir a perfect harmony.
Great Mint Liqueur 30% vol.
Very aromatic with its pastel green highlights, a beautiful balance, both intense and refreshing.
Great Cedray Liqueur 30% vol.
Combines finesse and a seductive aroma (the Cedrat is a very aromatic citrus fruit, very similar to the lemon but with a rough, thick peel).
Discover